DaVinci Inventor Showcase – 2011
7th Annual – DAVINCI INVENTOR SHOWCASE TOOK PLACE ON NOVEMBER 5, 2011
2011 Award winners included:
Inventor of the Year award winner Dan Hobson (center) with Tom Franklin (left) and Thomas Frey.
Louis Foreman, Diana Urbine, Deb Frey and Thomas Frey at the 2011 DaVinci Inventors Showcase.
Inventors are our heroes at the DaVinci Institute. We are always excited when their eyes light up as they tell us about their latest project.
Every invention that we saw at the 2011 DaVinci Inventor Showcase was the culmination of numerous hours of energy, research and testing that has born fruit in unique ways.
Thank you for helping to make this a truly remarkable event.
Joy Milkowski in front of Noah's
Diana Urbine gave a very informative talk about the workings of  QVC.
The room was attentive to Diana Urbine's speach.
Louis Foreman gave a very compelling talk about being an inventor.
The NeverWet demonstration in progress.
Skymall Product Scout Matt Genandt with Louis Foreman.
__________________________________________________________________________
Photos above courtesy of Steve Sokolik and Soko Photos.
______________________________________________________________________________________
November 5, 2011 – Event Schedule
10:00 am – Celebrity Judge and VIP Preview
12:00 pm – DaVinci Inventor Showcase officially opens to the public
5:00-6:00 pm – Keynote Speaker – Diana Urbine – QVC Expert & On-Air Personality
6:00-6:30 pm – Featured Speaker – Louis Foreman – CEO of EdisonNation, Publisher of Inventor's Digest
6:30 pm – Winner Announcements
7:00 pm – Event wrap up
______________________________________________________________________________________
Keynote Speaker
Diana Urbine – QVC Expert & On-Air Personality. Diana is the Executive VP Sales and Broadcasting for Spectrum Rep Group in Lancaster, PA.   Diana has been an on-air guest personality and manufacturers' rep for over 10 years at QVC, which includes over 1,500 live on-air appearances. Seasoned and experienced in all aspects of live television production, preparation and presentation, her background includes over 16 years in corporate and retail sales, marketing and training for both print media and live television. Diana has represented numerous long standing successful brands both as an on-air presenter and as a manufacturers' representative, as well as, hundreds of first timers and single product companies. She has worked with companies domestically and internationally to help them sell their products and build their brands through the television marketing venue. Her extensive knowledge and experience of the QVC processes and expectations has helped hundreds of clients successfully present and sell their products to QVC.
.
The $25 Million Innovation Fund Partnership
The DaVinci Institute has formed a partnership with North Carolina-based Edison Nation to fund promising inventors through a newly established $25 million innovation fund. As part of this arrangement, Edison Nation founder Louis Foreman, will be a featured speaker and celebrity judge at the DaVinci Inventor Showcase where he will give a short keynote address announcing special invitations for 3-5 inventors exhibiting at the event to take part in the Innovation Fund process.
.
Featured Speaker
Louis Foreman is a prolific inventor, product developer, innovation enthusiast and small business entrepreneur. He is the CEO of EdisonNation, publisher of Inventor's Digest, and producer of the Emmy Award winning PBS series Everyday Edisons.
In the past 20 years, Louis has created nine successful startups and has been directly responsible for the creation of more than 20 others. He has 10 patents personally and his firm has been responsible for the development of over 500 more.
______________________________________________________________________________________

- Event Location -
Noah's Event Center – Map
11885 N. Bradburn Blvd.
Westminster, CO 80031
______________________________________________________________________________________
DaVinci Inventor Showcase Success Stories! Click Here
______________________________________________________________________________________
Celebrity Judges
This year's event will include over 100 Celebrity Judges reviewing the entries including TV personalities, VCs, business leaders, product scouts, corporate execs, magazine editors, and many more. Each Judge is personally committed to helping inventors and helping to build a more vibrant inventor community. Here are a few of the talented people we'll have judging this year's exhibits:
Diana Urbine
QVC Expert &
On-Air Personality

Ken Clark
News Anchor
Good Day Colorado
KDVR FOX-31
Louis Foreman
CEO of
Edison Nation
Gregg Moss
News Anchor
9News

Su Hawk
President
Colorado Software
& Internet Assoc

Ed Greene
CBS4 Weather &
News Anchor

Donna Petrocco
President
Valley Bank
Berny Dohrmann
Founder and
Chairman 
CEO Space
Ron Bills
CEO
Envirofit
Michael
Bissonnette
Founder of
Aerogrow
Michael Cote
Managing Editor
ColoradoBiz
Magazine

Michael Brown
Radio Talk Show
Host KOA

Janice Jensen
Television
Producer
Mt Evans
Pat Engstrom
Founder of
Prana



Robert Reich
Founder
OneRiot
Founder
Boulder Denver
New Tech Meetup

Gina Schreck
President,
Synapse 3Di
Dave Taylor
Web Guru
AskDaveTaylor.com
Senior Fellow
DaVinci Institute
Richard Albair
Business
Development
Expert
State of Colorado

Bert Vermeulen


Senior Fellow at
the DaVinci
Institute,
Founder of
Corp21
Brett Green
Chief Marketing
Officer for Oxstein
Design Labs

Tom Franklin
Intellectual
Property
Attorney Kilpatrick
Townsend

David Sandusky
President
Founder
Recruiting Partners
Tracy Houston
Chairman of the
Board at iCAST
Joy Milkowski
Founder of
Access
Marketing
Senior Fellow
at the DaVinci
Institute

Steve Baker
Author – Pushing
Water Uphill
with a Rake
Senior Fellow
DaVinci
Institute

Joel Comm
Web Guru
Founder
Info Media
Lida Citroen
Owner and Principal
of LIDA360
Sam Rediess
Senior Director
Oracle
Nicole Glaros
Managing Director
TechStars
Jeffrey Samson
Founder
Samson Design
Larry Nelson
Co-founder of
w3w3 @ Talk
Radio

Mike Schmidt
CEO
Ensemble
Ventures

Matt Genandt
Product Manager
SkyMall
Michael
Sitarzewski
Founder and
CEO
HyperSites.com
Melanie Romero
Inventor of the
SnapBagger
Scott Cooley
Product Scout
McGuckin's
Hardware
Scott Tibbets
Executive
Director
eSpace
Incubator
Brad Bernthal
Professor at CU
Entrepreneurial Law
Jerome Rifkin
"2010 Inventor
of the Year"
Founder & CEO
Tensegrity
Prothetics

Homer Knearl


Patent
Attorney
Natalie Tysdal
News Anchor
FOX 31 KDVR
Paul Bauer
IT Professor & Dept
Chair – DU
Senior Fellow  at the
DaVinci Institute
Tim Miller
CEO
Rally
Software
Dale Halling
Intellectual
Property
Attorney
Halling PC
Brian Baker
Founder
Small Planet
West
Christine
Mahoney
Former Anchor
9News
Founder of
Honk Media
Brian Tsuchiya
Founder of
StartupGuru

Dixie Daly
HSN Product Scout
Founder & CEO
Tickled Pink
Boutique

Karl Dakin
Executive Director
Sullivan Chair for
Free Enterprise
Regis University

Mike Taylor


Editor
ColoradoBiz
Magazine
Catharine
Merigold
General Partner
Vista Ventures
Gene Branch
Intellectual Property
Attorney
Perkins Coie

Michael Miller


VP, COO
Engage
Communication
Group
Michael Moore
Rouge
Philosopher
Michael
Cushman
President
Key Change
Institute
Senior Fellow
at the DaVinci
Institute
Kevin Anderson
Sci-Fi Writer
Author of over 
100 books
Anita Edge
Founder of Denver
Mastermind Group

Mark Soane


Managing
Director
Appian
Ventures
Richard
Hackathorn
Founder
Bolder
Technology Inc
George Tyler
Partner, VP
CXO to Go
Ryan Parker
Actor & Producer
Backyard Genius TV
Rob Reuteman
Freelance Writer
Former Business
Editor Rocky
Mountain News
Frank
Armbruster
Inventor and
Licensing Expert
Founder Colorado


Bootstrap, Inc

Brian Abe
Product Scout
Evergreen IP

Mike Casey
Radio Show Host
99.5 The Mountain
Heather Lutze
Internet Marketing
Expert
Author of The
Findability Formula

Rod Stambaugh


Founder, past CEO
Mocapay
Kevin Weller
President & CEO
ASAP WebSoft 

Ted Wahler


Founder
WorldWide
Outsource
Solutions
Steve Hirsh
Founder Hirsh
Precision
Products, Inc.

Chris Meyers


Co-founder/SVP
BizDev/Marketing
Meetrix & CEO
Chris Incorporated
Viveka von
Rosen
Social Media
Expert & Speaker
Brian
Schwartz
Author of
50 Interviews:
Entrepreneurs
Rich Morrow
Founder & CEO
quicloud
Scott Tibbets
Executive
Director
eSpace
Incubator
Ingred Elfver
Founder
Born Celebrity
Susan Grafton
Director of Economic
Development,
Westminster, CO
Charles Gray
Patent Attorney
Kilpatrick
Townsend
Les Juhasz
Owner at Liberty
International
Development
Cart Pierson
Dir Business
Development
Ernst & Young

Yvonne Lynott
Founder
Lynott & Assoc.

Mike Hardaker
Editor & Founder
Mountain
Weekly News

Ron Yeager


President
DaVinci Quest
Mark Lusher
CEO
Omnidant

Erik Zeitlan


Product Designer
Lead Consultant
at SBDC
Lisa Calkins
CEO
Amadeus
Consulting
Jim Turner
"2007 Inventor
of the Year"
Founder & CEO
Optibike

Nikki Kayser


KGNU
News & Public
Affairs Producer

Michael Humecki


Principal
Larkspur &
Associates

Matt Dombrow


CEO and
Cofounder
Clixo
Fred Mitchell
CEO
Beacon 
Biotechnology
Steve Schmutzer
Founder
Firefly Medical
Christie Ward
Founder
Impact Institute
Product Scout
from
QVC
Michael
Gionfriddo
VP of Technology
Blackhawk
Network 

Bill McHenry
Product Scout
Envision
Marketing
Dave McCloskey
Founder
Superstructs
Waba Fun
Bob Williams
Serial Inventor
Former United
Airlines Pilot
Robert Kistner
President & CEO
Energy Planning
Consultants Inc.
Bill Shirley
Executive
Leadership
Coach
Steve Meyers
Founder
Mainstreet
Pedicabs
Traci Brown
Three time
US Collegiate
Cycling Champion
Professional
Speaker
Robert Reich
Founder
OneRiot
Founder
Boulder Denver


New Tech Meetup

Gordon Nuttall
CEO and
Founder
Couragent
Enrique Gutierrez
Small Business
Ambassador
CenturyLink
Bill Miller
Founder
Dust Off
Your Dreams
Rob Parker
aka "Poppy"
Technical Adviser
Backyard Genius
Tom Brock
CEO
Brock Media
Andrew Novik
Electrical 
Engineer, 
Time Metrologist, 
Pop Culture-O-Phile
Alexia Parks
Author, speaker,
and columnist for


Huffington Post

Jon LaClare
Product Scout 
Sell-on-TV
Harvest Growth
Partners
Pat Engstrom
Founder of 
Prana
Teresa Grobecker
Silicon Valley
Funding Liason

Bailey
On-Air
Personality
93.3 FM

Dan Sturges
Transportation
Designer &
Consultant
Past Winners
Winners of the past DaVinci Inventor Showcases can be seen here.
______________________________________________________________________________________
Videos
Thomas Frey talking about the upcoming Showcase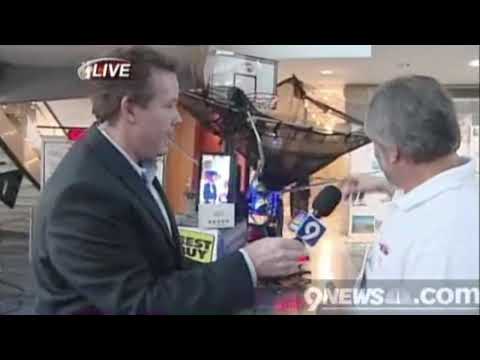 Videos of some of the exhibitors at the 2009 Inventor Showcase can be seen here.